California Reverse Mortgage Companies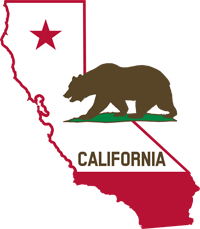 California is among the top states in reverse mortgage origination. In fact, Orange County is home to a few national reverse mortgage lender. The mild climate makes it ideal for seniors to stay in California during their retirement. Even with the recent housing crisis, the boom that led up to the crash resulted in many seniors becoming house rich. Many of these seniors did not use their home equity as an ATM and now have a lot of built-in home equity to take advantage. A reverse mortgage can help seniors supplement their budget with additional flow of money every month. All this while being able to stay in their home and retain ownership of the home.
Reverse Mortgage Quick Facts
Seniors looking to qualify for a reverse mortgage will be glad to hear that credit scores and income are not used when applying for a reverse mortgage.
Property must be the primary residence
Youngest borrower must be 62 years or older
Senior must complete a HUD approved reverse mortgage/HECM course.
Reverse Mortgage Lenders in CA
Reverse Mortgage Lenders



Connect with a Reverse Mortgage Lender

We can help select a lender specific for you.

Don't stress about figuring out which lender to contact. We've helped thousands of folks connect to a lender. We can automatically select a licensed California lender based on your situtation.




Reverse Mortgage Solutions

California


reviews

Urban Financial Group

California

urbanfinancialgroup.com

Owned by Knight Capital Group, Urban Financial is one of the largest reverse mortgage lenders in California.


reviews

Security 1 Lending

California

One of the most well known national reverse mortgage lender in California. They provide top-notch quality service.
1st Financial Senior Funding

Alan Ferguson

1st Reverse Mortgage USA Division of Cherry Creek Mortgage Co., Inc.

Lisa Bauer in Southern California

American Financial Network, Inc.

Richard Fitzpatrick

American Pacific Reverse Mortgage Group

Galen Call in South Bay Area and Central Coast California

ARAMCO Mortgage Inc.

Mehran Aram
Article Rating:
Browse By Area
Anaheim
Bakersfield
Irvine
Orange County
San Diego
Los Angeles
San Bernardino
San Mateo
San Jose
Sacramento
San Francisco
Santa Barbara
Ventura County